Darkroomers is one of the oldest photography clubs in San Diego. The club was started by a group of enthusiasts who had the skill and mastery of developing photographs in a darkroom. Today, The Darkroomers are a modern club that continues the skill and mastery of producing printed works using digital technologies. Darkroomers is steeped in honor and tradition.
Darkroomers meet on the 1st, 3rd and 5th Wednesday's of each month at 7pm.
---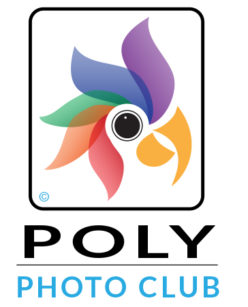 Poly Photo is one of the largest clubs in San Diego. Specializing in highly competitive, digitally projected imagery.
Poly Photo meets the 1st, 3rd and 5th Saturday's of each month at 9:30am
---


Photonaturalists Camera Club has a Special interest in nature photography
The Photonaturalists meet on the 2nd, 4th and 5th Monday's of each month at 7pm
---

Fallbrook Camera Club is an online club serving all of San Diego county. While originally serving North San Diego county, the club now welcomes members from northern California, Arizona, Utah and New Mexico. The club offers two meetings a month, with the first meeting being a critique/review session and the second meeting being a program based on some aspect of photography. The club offers 6 categories during the review process to provide its members a wide variety of subject matter to photograph. The online meetings are held via Zoom on the first and third Mondays of the Month at 6:30 pm.
Contact Lin Craft or Rick Gauthreaux for more information…
---
Tuesday Morning Workshops
Enthusiasts sharing photography techniques
Meets the 4th Tuesday of each month at 9:30am